CDP4S enables your Salesforce team to better understand your next customer. CDP4S creates leads and contacts in Salesforce from Sitecore web form submissions and includes the visitor's website behavior. Salesforce professionals can view and determine the website visitor's interests and state of mind prior to making contact. Conversely, when the sales team changes Salesforce values, CDP4S can send these to Sitecore Personalize or Sitecore CDP to tailor the visitor's website experience.
• Connect Sitecore Personalize to Salesforce
• Create a single view of the customer in Salesforce
• Leverage Salesforce automation
• Simple and fast to install
• Incredibly flexible
• Support website personalization
• Generate sales intelligence
• Maps web forms to Salesforce records
• Expose website intelligence in Salesforce
• Enable website messaging from Salesforce
Benefits for IT Teams
Advanced Use of Web Intelligence
CDP4S is a Salesforce package that transacts form, event, analytics, and personalization data between Sitecore Personalize, and Salesforce.

Users in Salesforce use this intelligence to understand each visitor (lead), improve interactions and send target messages.

As conversations are advanced, users can improve engagement by driving website personalization from the lead's Salesforce record (or another mapped record type).

CDP4S enables dual-mode personalization where web content can be personalized in two ways - as directed by Sitecore Personalize, or as directed by Salesforce.
Enhanced Customer Journey
Capture: Web form fields and visitor behavior data submitted to Sitecore Personalize are pushed to Salesforce. The form can be mapped to leads (most common), contacts, cases, or any other type of record.

Analyze: Website activity is vital intelligence to sales and support teams. CDP4S pushes pages visited, the number of visits, visit durations, time/date of the last visit, visitor location, how the visitor arrived on the website, and more to Salesforce. These powerful insights generate sales confidence, enable more targeting options, and increase sales.

Connect: CDP4S can drive web content to the website during sales conversations. While on calls, Salesforce users can present relevant web pages to the lead e.g. show a product, FAQs, competitor's website, route map, appointment calendar, download link, or any other web page. CDP4S lets users drive real-time personalization directly from the visitor's Salesforce record. Live content delivery impresses customers and enhances sales conversations.

Personalize: The CRM team can personalize web content and deliver custom messages to returning visitors! CDP4S can deliver targeted web content from the visitor's Salesforce record via Sitecore Personalize. Personalization is ideal for tailoring web content that reflects the visitor's stage in the sales cycle. Users can create and popup custom messages in a visitor's browser from their Salesforce record. An example message might be, "Great talking to you. Please call me any time on X-XXX-XXXX".

Close: CDP4S can detect when a visitor has returned to the website and notifies the relevant Salesforce user. Returning visitors indicate renewed interest and this could warrant a follow-up call.
Salesforce Package
The CDP4S package creates a Salesforce App which collects all related functionality together in one convenient location.
Intuitive User Experience
Once configured, the user experience is entirely within Salesforce. The Salesforce UI can be customized to fit a customer's unique needs, e.g., personalized dashboards, layouts, fields, and records.

The CDP4S Salesforce UI is designed to be user-friendly and intuitive. It is optimized for productivity, with streamlined workflows and intuitive tools that help users get their work done faster.

The UI offers customizable dashboards, charts, and reports that help you visualize your data and gain insights into your business.
Easy Upgrades
These occur regularly to optimize performance, improve tracking and reporting, and add new features requested by customers.
Three Support Levels
CDP4S is supported by FuseIT. Three levels of support are offered:

Standard: Email and help desk support. Responses are within one day.

Enhanced: Voice support during New Zealand business hours. Responses are within two hours.

Priority: 365/24/7 voice support. Responses are within one hour.
Process Automation
Any field data in the Salesforce CDP4S package is available for workflow automation. Automation examples include lead qualification, lead prioritization, lead assignment, segmentation based on website activity, email dispatch when a visitor returns, etc.
Flexible Integration
Salesforce is highly accessible to third-party applications and therefore the CDP4S  intelligence data in Salesforce can be easily syndicated to other systems.

The CDP4S behavioral data is easily made available in marketing automation systems e.g., Marketing Cloud, Pardot, Marketo, etc., by using the native Salesforce integrations with these systems. This enables the content of outbound emails and social media communications to be tailored to the recipient's behavior on the website
Powerful Analytics and Reporting
Using Salesforce reports, website administrators can determine the success of content changes made to the website over a period of time.

Using the data provided by CDP4S, Salesforce users can use reports and workflow to:

dismiss low-quality leads

qualify leads and assign a status

identify important leads, by report or status

auto-assign leads to a relevant Salesforce owner

notify owners of returning visitors

auto-create opportunities or other objects
See how CDP4S works for your other teams: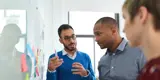 CDP4S is a powerful software that allows businesses to collect and share website behavioral intelligence with their CRM sales team. With this data, sales professionals can qualify leads faster, personalize their approach to customers, and tailor website content to increase conversions and revenue.
Learn more ...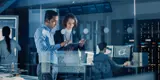 CDP4S provides granular website behavior data that enables marketers to better understand their audience and create targeted campaigns. With CDP4S, marketers can also provide personalized content that aligns with their customers' interests, resulting in more engagement and conversions.
Learn more ...
Website integration with dual-mode personalization
The ultimate way to support your sales team.