FuseIT offers a range of partner options, including technology partners, referrers, and channel partners. To learn more about our partnering opportunities and the benefits they provide, please visit our partner program page.
Technology Partners
FuseIT technology partners are the leading sales and marketing technology providers. By connecting these technologies, FuseIT customers are assured of the best possible solutions for their business.
Salesforce
CRM
Salesforce is a worldwide leader in cloud services. Salesforce was founded in 1999 by Marc Benioff who pioneered the concept of delivering enterprise applications via a simple website.
Salesforce's premier offering, called Salesforce, is a cloud-based Customer Relationship Management system (CRM). More companies trust their vital customer and sales data to Salesforce than to any other CRM company. 
Salesforce is a web-based CRM that lets you instantly access your customer records (or leads, accounts, opportunities, cases, etc.). Salesforce is hosted CRM software that you pay to use as a service (SaaS) and access online, making it cost-effective, easy to use, and quick to deploy.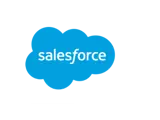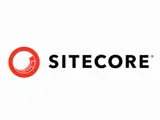 Sitecore
Digital Experience Platform
The Sitecore Web Content Management System (CMS) enables companies to deliver compelling web experiences. The website content management software separates content from presentation. When content is created, say a press release or a product description, Sitecore offers the freedom to present this in many ways, and not be locked into a single page structure. CMS software lets this content be re-used, and presented uniquely to different types of visitors, throughout your websites. This lets you add and edit site content without duplication and maintenance hassles. A Sitecore website is like a library that can be easily managed by reshuffling shelves and books around.
Sitecore's dynamic delivery architecture is suited to both cloud deployment and traditional server configuration. Using the cloud delivery model, companies can quickly scale to meet additional needs without the costs associated with a 24X7 hosting environment. In addition, cloud computing strategies shorten the time to market while providing the additional safety of having your data geographically distributed.
FuseIT's experience with Sitecore and Salesforce makes it an ideal partner to build your cloud-based implementation.
OpenText
Content Manager
OpenText is a global technology manufacturer that has a massive range of enterprise software to help businesses quickly achieve new levels of efficiency.
After building a number of software integrations with HPE (now OpenText), FuseIT became a Business Partner in the Information Management Partner Program (IMAP) in 2012. This flagship partner program in the information management space is for software companies building solutions on top of OpenText software products.
FuseIT focussed on integrating systems with Content Manager, formerly known as HPE Records Manager and HP TRIM. Content Manager is a scalable enterprise document and records management solution that makes it easy to capture, manage, secure, and access your business documentation.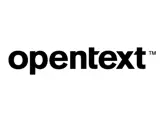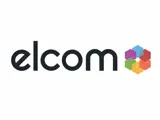 Elcom
CMS
Elcom CMS is one platform with many opportunities, from building an engaging web experience, collaborating and sharing knowledge internally through your Intranet, and ensuring your sites can be viewed on any device.
Elcom CMS is a modular platform, meaning you only pay for what you need, but still, maintain the flexibility to increase functionality as your web requirements grow. With extensive plugins and connectors, Elcom CMS can work with your existing systems or be the backbone of your multi-site requirements.
Elcom CMS can be delivered in the cloud, SaaS, on-premise, or hosted.