Sales teams need intelligence to effectively qualify leads and understand each customer's interests, nuances, budget, and enthusiasm. Rich and meaningful intelligence is known to those administering the website but is rarely available to the sales team!
The Problem
Your sales team is missing the intelligence they need to be outstanding performers. The marketing team, who manages the company website, is not able to create and share important behavioral intelligence.
Websites are powerful mechanisms for collecting lead intelligence. For example, visitor behavior reveals volumes of information helpful to the sales team:
Product interest

Level of enthusiasm (and duration)

Budget

Nuances

Culture

and more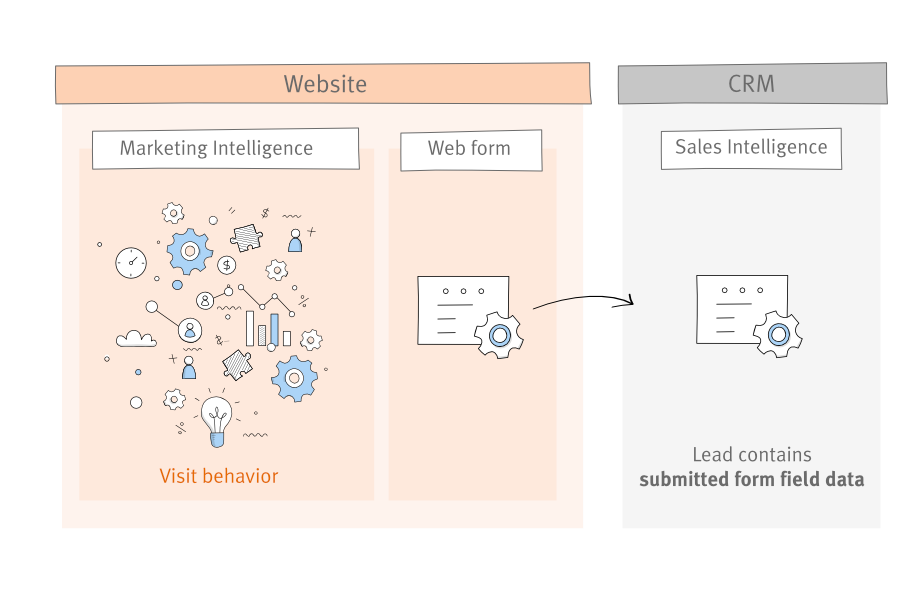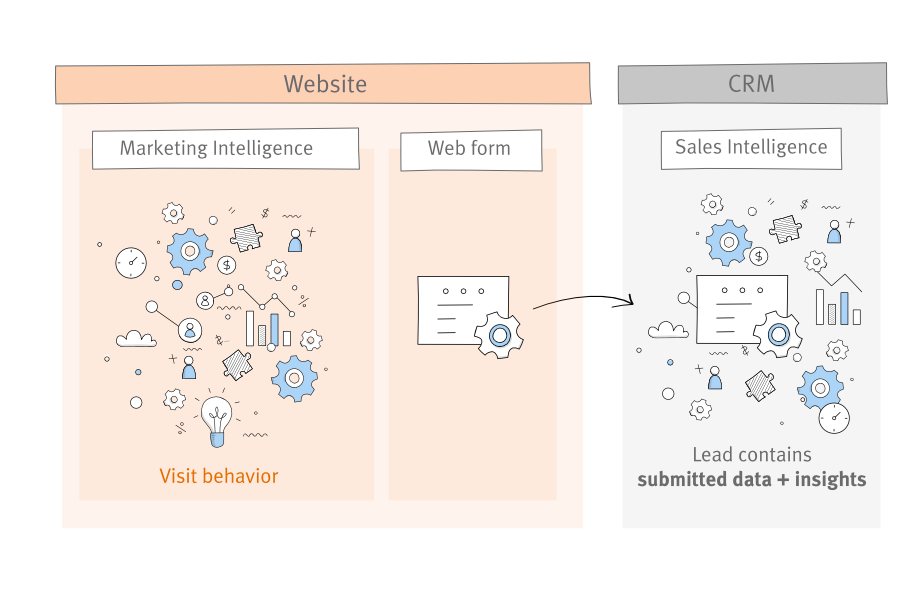 The Solution
Share everything we know about the lead with the sales team. When a call-to-action creates a lead, pass the comprehensive behavioral intelligence to the CRM along with the form values.
Behavioral intelligence enables the sales team to easily determine the credibility of the lead (qualification), learn what the lead is thinking, prepare for the first engagement, and target the lead with tailored content aligned to their web behavior.
Side note: Our connectors also let marketing teams align (personalize) web content to what has been learned about the visitor i.e. based on behavioral intelligence.
Sales Intelligence
Complementing the intelligence received from the website, the sales team also gains knowledge as they learn more about the lead. The CRM lead record becomes a collection point where everything we know about the individual is in one place - a single source of truth.
The lead's CRM record reflects the stage of the relationship:
Lead Status e.g. New, Working, Closed Won, or Closed Lost
Lead Source e.g. Website Form, Trade Show, or Referral
Opportunity: e.g. Amount, Close Date, or Stage
Contact Information e.g. Email address, Phone Number, and Job Title
Activity History e.g. activities such as calls, emails, meetings, and other insights into the lead
Notes and Attachments e.g. important details and history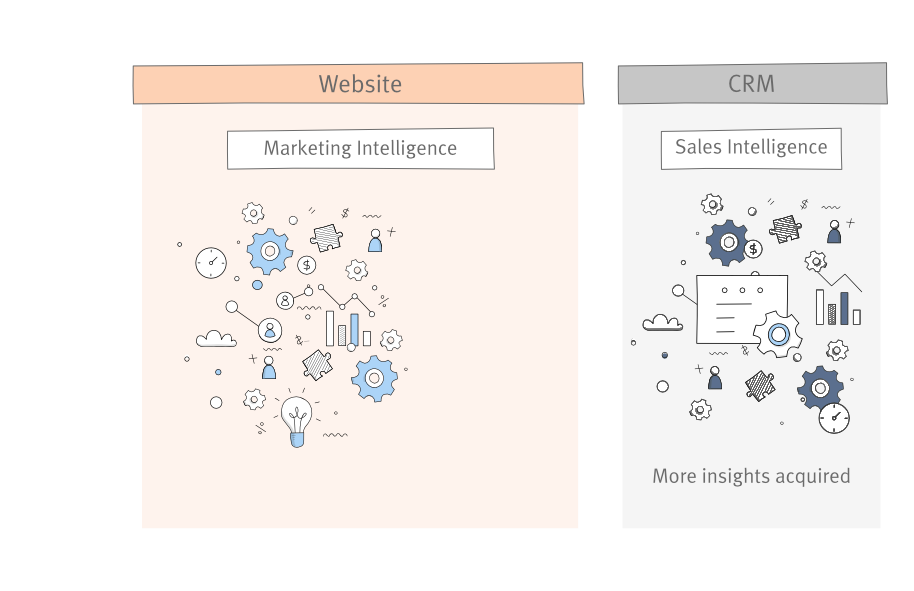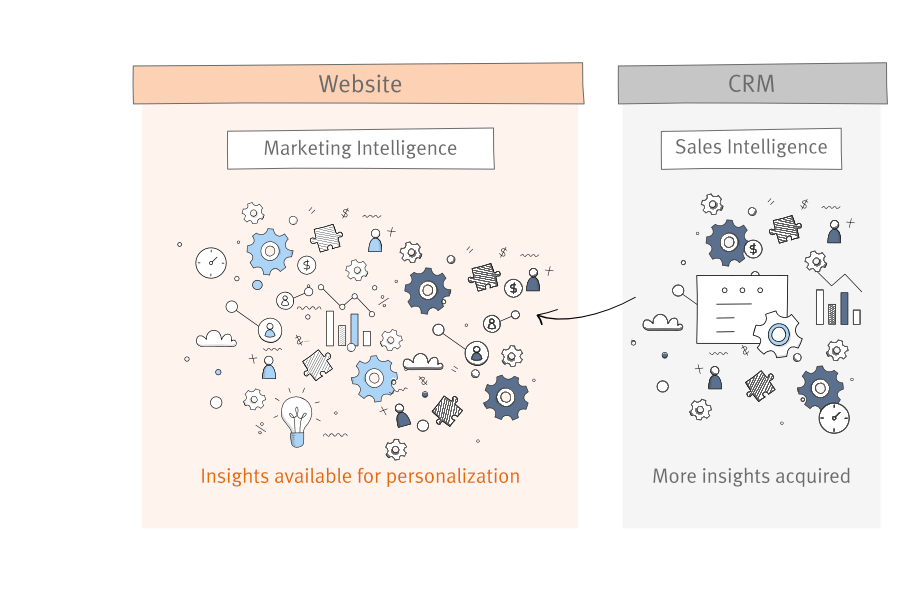 Sharing Intelligence
It goes both ways! As the sales team learns more about each lead, the intelligence can be shared back to the website and the marketing team. This opens the door to many new possibilities. 
Our connectors enable the sales team to deliver personalized web content and messages to each lead as they traverse through the lead process. This allows the team to present rich, timely, and meaningful information to the lead in an unobtrusive way. Further, assigned sales professionals can be flagged when the visitor returns to the website and reviews the tailored content.
End-to-End Experience
Turn anonymous website visitors into qualified leads and then valued customers.
Everyone Wins with FuseIT
Learn how FuseIT solutions and strategies can benefit your organization
Website integration with dual-mode personalization
The ultimate way to support your sales team.