T4S connects Micro Focus Content Manager to Salesforce. The connector is an enterprise Salesforce application that enables files to be found, viewed, and edited as permitted by the user's Content Manager permissions. T4S enables huge numbers of files in Content Manager to be made accessible by a link in Salesforce.
T4S impresses from an operational perspective. Besides reducing the file storage footprint in Salesforce, T4S optimizes and automates processes resulting in lower operating costs and improved efficiency. Using OpenText Content Manager (aka CM, TRIM, MFCM, etc.) ensures files are securely preserved, easily searchable, and can be accessed and retrieved by authorized users throughout the lifetime of the file. T4S makes these files available in Salesforce and adds robust file management to pre-exiting Salesforce files.
• Connect Salesforce to OpenText Content Manager
• Search, view, & add CM documents from Salesforce
• Save documents in CM from web forms, emails, etc.
• Leverage Salesforce automation
• Eliminating double-handling improves productivity
• Extend file access to Salesforce community users
• Save inbound email attachments to CM
• Flexible mapping from Salesforce to CM locations
• Reduces CM user training 
• Reduces filing errors and increases retention rates

Daily Operations
Enhanced Productivity
T4S reduces manual processes, enabling your employees to focus on higher-value tasks, which can increase overall productivity.
Simplified Access
T4S provides a centralized view of all documents associated with a Salesforce object e.g., lead or contact. This enables faster access to information for all authorized personnel.

Compliance
Better Compliance
With Micro Focus Content Manager's records management capabilities, compliance with regulatory requirements can be better managed.

Management of Resources
Increased Employee Satisfaction
By reducing manual data entry and providing better access to information, T4S can help improve employee satisfaction and productivity
Improved Project Management
The integration can help streamline project management by providing a central repository for project-related documents and data.
Improved Collaboration
T4S facilitates seamless communication and collaboration between teams, increasing transparency, and productivity.

Efficiency and Effectiveness
Improved Customer Service
By having access to all relevant customer information, customer service representatives can provide faster and more personalized service to customers.
Increased Efficiency
T4S reduces data entry errors, data duplication, and data inconsistencies, saving time and improving operational efficiency.
Cost Reduction
Reducing manual processes, and paper-based workflows, and improving efficiency leads to cost reductions in the long run.
Optimized Workflows
T4S can automate many processes, such as document creation, routing, and approval, reducing errors and delays.
See how T4S works for your teams: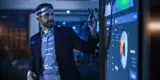 With T4S, file management is optimized by creating a single source of truth for business files. By syncing files and records from Salesforce to OpenText Content Manager, workers no longer need to devote countless hours to filing documents.
Learn more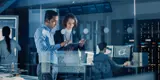 Salesforce integration extends the features of OpenText Content Manager into the cloud. This solves challenges in both systems around data integrity, storage limits, operational efficiencies, universal access, and more.
Learn more