S2T creates a single source of truth for an organization's files in  OpenText Content Manager. Files in Salesforce can be synced to Content Manager and replaced with an access link. S2T significantly reduces the time and effort it takes to save and view files. 
S2T is a low-maintenance Salesforce package that connects directly to OpenText Content Manager web services. Using S2T enables an organization's important files to be protected by a purpose build enterprise document management system. S2T reduces the data footprint in Salesforce while making document filing easy.
• Connect Salesforce to OpenText Content Manager
• Search, view, & add CM documents from Salesforce
• Save documents in CM from web forms, emails, etc.
• Leverage Salesforce automation
• Simple and fast to install
• Extend CM with advanced Salesforce features
• Secured using Salesforce best practice
• Inbuilt API makes it easy to customize and extend
• Saves time and improves productivity
• Increases record retention 
Website Management
S2T can store documents in Content Manager received from website form submissions. Forms are first mapped to Salesforce (leads or contacts). Any documents submitted with a form, e.g., a resume, are received in Salesforce and then can be pushed to Content Manager, potentially with an RTF (HTML) version of the attached Salesforce record

Customer Journey
Organizations often receive documents by email. A common scenario is the emails arrive in Salesforce via Email-to-Case. S2T can push case documents to a mapped location in Content Manager

Technology Infrastructure
S2T has only one core component, a Salesforce application

Digital Strategy
S2T extends the life of Content Manager by equipping it with the advanced features provided by Salesforce e.g., workflow, Einstein ChatGPT AI, virus detection, etc.
Security
S2T transactions with Content Manager adhere to Salesforce best practices. This includes securing data transactions with two-way SSL (with certificates). Communications require Content Manager authentication and tight IP range restrictions further add to this very high level of protection

S2T is currently in the Salesforce AppExchange and has passed the required security reviews

Scalability
The S2T architecture is designed to scale, however, in terms of document size, the system has a dependency on any restrictions imposed by Salesforce (around 6MB document size). The T4S integration overcomes this limit

Upgrades
These occur regularly to optimize performance and security, improve tracking and reporting, and add new features requested by customers

Support
S2T is supported by FuseIT. Three levels of support are offered:

Standard: Email and help desk support. Responses are within one day

Enhanced: Voice support during New Zealand business hours. Responses are within two hours

Priority: 365/24/7 voice support. Responses are within one hour

Customization and Integration
S2T has an API in Salesforce that makes it easy to customize and extend if required

Salesforce is highly accessible to third-party applications

User Experience
Once configured, the user experience is entirely within Salesforce. The Salesforce UI can be customized to fit a customer's unique needs, e.g., personalized dashboards, layouts, fields, and records

The S2T Salesforce UI is designed to be user-friendly and intuitive. It is optimized for productivity, with streamlined workflows and intuitive tools to help users get their work done faster

Analytics and Reporting
Using Salesforce reports, website administrators can create custom reports that query the usage of S2T over a period of time

Why Integrate with Salesforce
Sync Salesforce documents and records to Content Manager

Save time and improve productivity

Ensure the safety and security of important documents

Search, view, and download Content Manager documents from Salesforce

Save storage costs by replacing Salesforce documents with links to documents in Content Manager

Eliminate document rehandling and the associated cost

Make Content Manager documents available to a wider group of users

Encapsulate Salesforce documents in Content Manager so they can be more easily managed

Comply with data residency and privacy regulations

Save important Salesforce records and documents to a local repository for backup or disaster recovery purposes
See how S2T works for your other teams: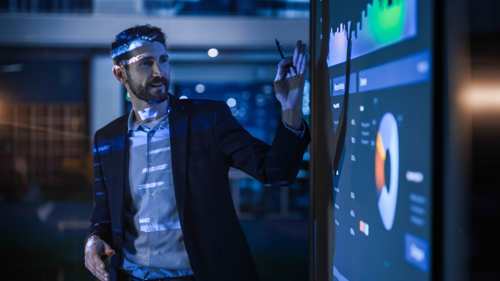 Reimagine connecting your key business systems to realize significant financial savings by adopting modern, automated, and efficient record management processes.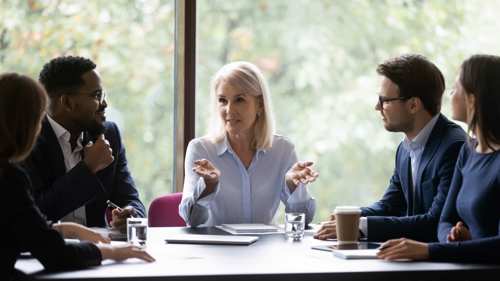 Unlock the capabilities of your team by automating repetitive record management processes and improving compliance while reducing your operational costs.